INBODY
BODY COMPOSITION ANALYSIS
Break your weight down into muscle, fat and body water to learn how to make long-lasting improvements to your health.
GO BEYOND THE SCALE, SEE WHAT YOU'RE MADE OF.
15 Second Tests

Quickly measure fat mass, muscle mass, and body water levels. No dunking. No pinching. No discomfort. Simply stand on the device and hold the hand electrodes.
No Estimations
Only impedance is used to determine your body composition results; no empirical estimations such as gender and age are used or required to predict your body composition.
Non-Invasive, Pain-Free Testing
Safe, low-level currents are sent through the body via hand and foot electrodes. The impedance of the currents encounter is measured in order to derive body composition.
Medically Graded

All InBody commercial products hold a CE mark and are used widely in the medical and health & fitness markets.
Proven by scientific studies
InBody prides itself on accurate data, with products having 98.4% correlation to the gold standard DEXA device.
Trusted by professionals worldwide.
Segmental Analysis
Evaluates whether the amount of muscle and fat is adequately distributed throughout the body. 
This can be used to determine how nutrition and activity are affecting body composition.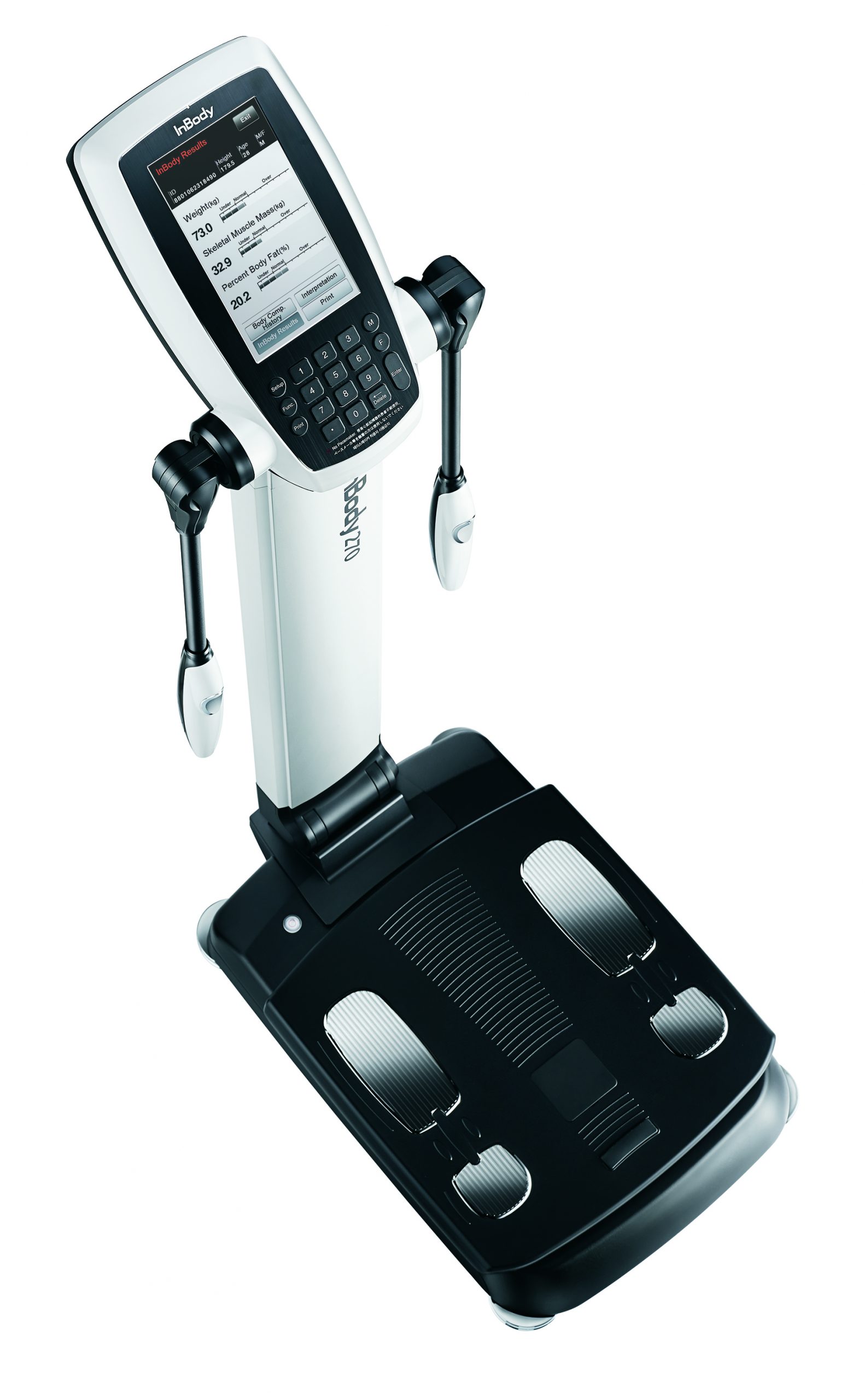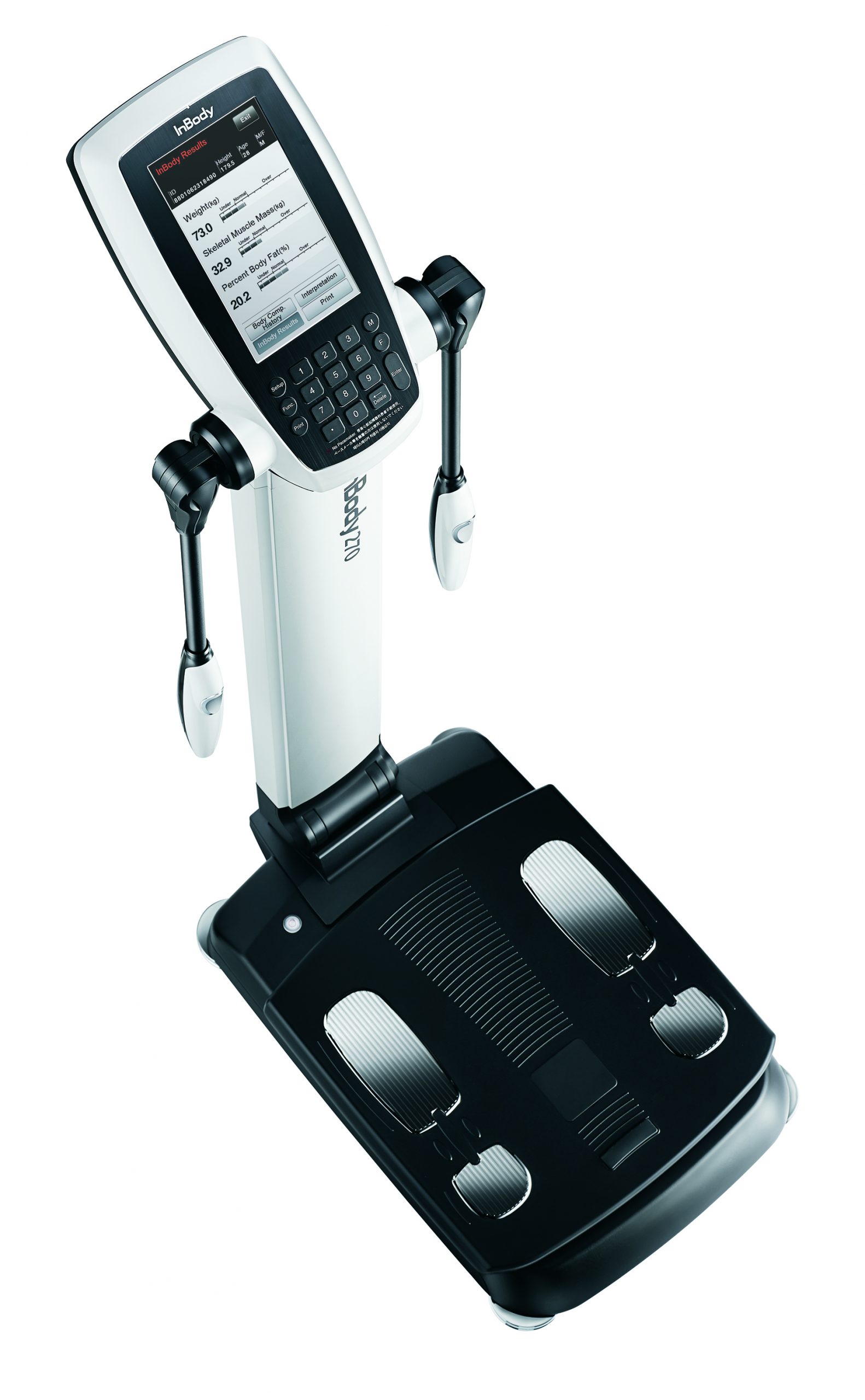 InBody 270
The InBody is a bioelectrical impedance analysis machine.
BIA is a method of assessing body composition
InBody uses bia- small electrical current flow through the body
Resistance (impedance) is measured to calculate body composition
Different resistance to body water, skeletal muscle mass, body fat
The InBody goes beyond traditional body composition analysis measuring fat, muscle, and total body water.
CONSULTATION
Our Registered Nutritionist & Sports Performance Nutritionist Hannah Baugh, will:
Conduct the test
Explain your results
Both of which are part of the Nutrition programs that Hannah provides at our Nutrition Clinic.
Read more on the Nutrition Programs available HERE.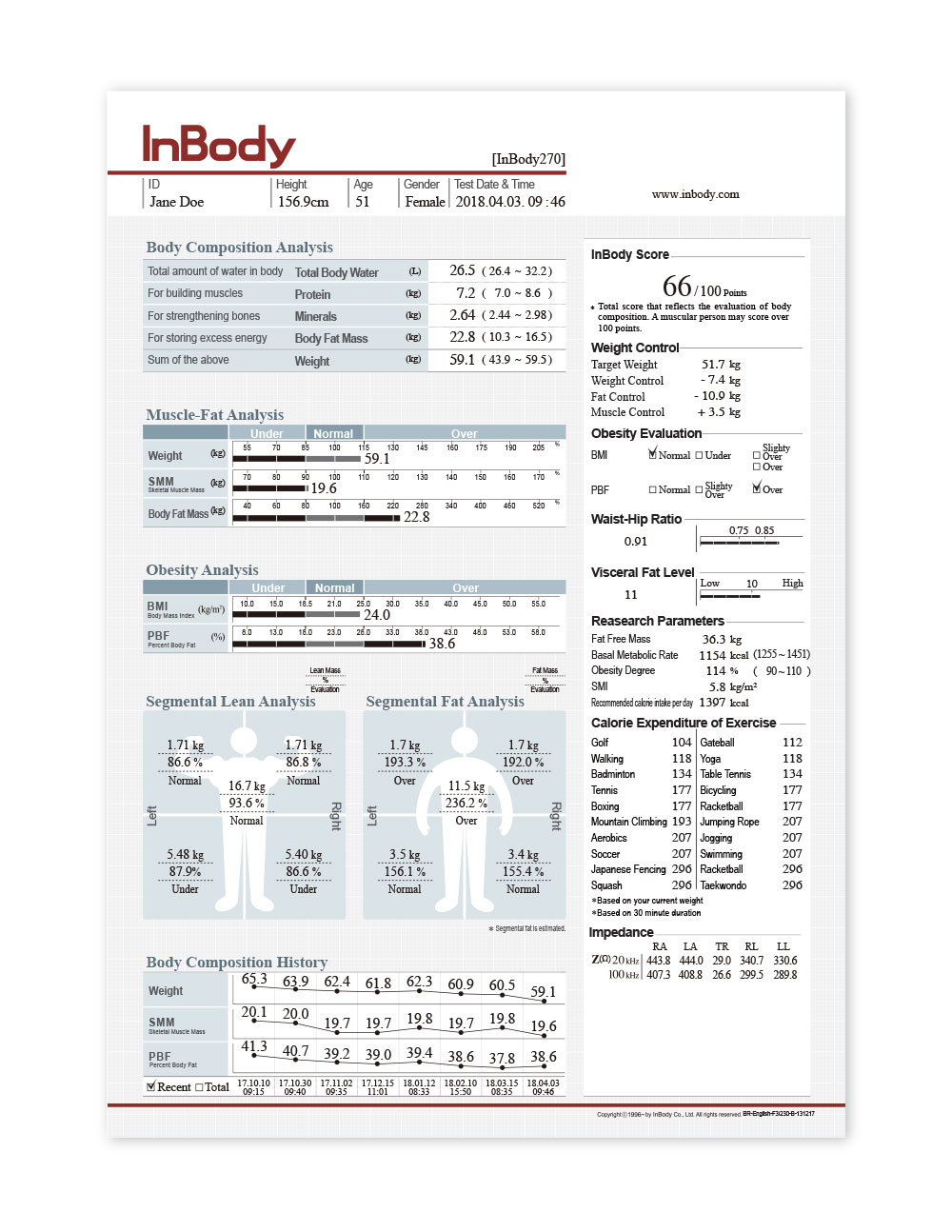 RESULTS SHEET
Each InBody test will produce a comprehensive results sheet including segmental muscle, fat, and water values of the user. 
We can monitor these changes over time in the body composition history chart.
Your success will be measurable, and your motivation will be promoted.
Schedule an InBody test today and discover how changes in your diet and physical activity can improve your fat, muscle and water levels.
SIMPLE. QUICK. PRECISE.