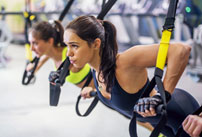 TRX CLASSES
FREE Taster Session: Saturday 12th Jan
Tuesday 9:30am | Thursday 10am | Saturday 10:30 am
[Celtic Academy]
TRX Group Coaching includes functional training for all-round fun & fitness. Utilising the TRX Suspension Trainer & TRX RIP trainer.
All TRX classes are either 45 or 60 minutes in duration, all geared towards achieving the individual results you desire!
You will use your own body weight, gravity, and TRX training equipment to Push – Pull – Rotate – Lunge – Squat – Hinge your way to a better you!
Cash or follow Sign-Up button

Cost effective to book 10 session >>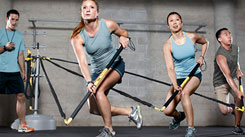 Cash or follow Sign-Up button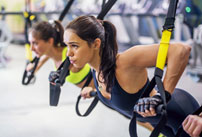 Functional Fitness:
TRX exercises map to the way you move in everyday life.
Fast & Effective:
The TRX equipment requires you to engage your core with every exercise, you get a total-body workout every time you train.
Mobility & Flexibility:
Allows you to unload and leverage your bodyweight so you can safely and effectively get more out of your flexibility and mobility training.
Build Lean Muscle:
You're in control of how much you want to challenge yourself on each exercise – because you can simply adjust your body position to add or decrease resistance.