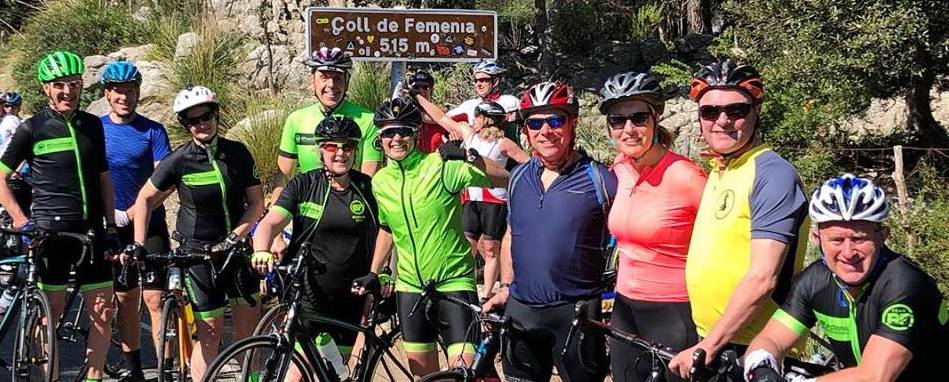 TBF provides a multi-sport community for all abilities.
This team is open to clients that have utilised any of the BFunctional services, including performance | nutrition coaching | classes | training camps.
---
A fun, social, supportive, welcoming, competitive multi-sport community and environment

Free scheduled group rides [Seasonal]

Weekly TBF dedicated TRX & Wattbike Classes [Class fee applies]

Open water swim Meet-Ups [Seasonal]

Priority Access to Training Camps [Mallorca & Tenby]

Co-ordinated monthly social meetings and get-togethers and an End of Season celebration

Support at local races and those races designated by the team as "Team Races"

Discounts for race registration fees with Tough Runner UK

Discounts at selected sponsor and partner products and services

Facebook and Strava team pages

E-mail and WhatsApp updates about Team sessions, races and sponsor and partner promotions

Recognition and support throughout your multi-sport journey
About TBF
---
Founded in 2014, TBF has evolved into a multi-sport team. Team members include athletes of all abilities, from beginners to experienced veterans.
TBF offers members group training sessions, first refusal to training camps, sponsor and partner discounts, race support, social meetings and any other additional resources to help each and every member reach their multi-sport potential.
Our Leaders
---
Bethan Fowler together with the BF Ambassadors have a vision to create and maintain a fun, social, supportive, rewarding, competitive multi-sport environment and community. They love their chosen sport and it has enriched their lives mentally and physically beyond their imagination. They want to share their experience with team members, friends, family, sponsors and partners alike.
We hope you'll join their vision and multi-sport journey.
Find out more……
---
TBF provides training sessions, camps, team races, performance clothing, sponsors and Strava, find out more and how to join HERE.