Empowering people to move better, feel better, live better.
Provide high-quality coaching programs.
 Applying scientific, innovative and collaborative methods to build a body fit for purpose!
Whether you are an athlete or not, movement is for everyone.
BFunctional is a way of life!
To create an inclusive culture where people feel empowered and free to explore areas of movement for health, fitness and performance.
Treat people with respect & compassion.
Pursue continual learning and growth.
Embrace and drive positive change
CLASSES
We provide functional classes including TRX and ZUU.

Hit the button below to find out more about each!
COACHING
Online & 121 Coaching Methods provide habit-building systems.

We are committed to your long-term health & performance.
YOUTH
Coaching & classes for optimal athletic development.

Through a Movement developmental framework.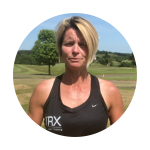 Alongside a successful career in education, as a Physical Education teacher and Head of Department, she also competed as a professional IRONMAN Athlete at an elite level.
Bethan set-up BFunctional to share her passion for health, fitness, education and sport-science.
She aims to empower people with injury prevention training that's low impact to increase mobility that leads to quality of life. 
Established and expanded all services at the Celtic Academy January 2019, including a comprehensive class program, 121 coaching and flagship programs. The growth of all services has been significant. 
A strong emphasis on building local and global brand leader partnerships that share core values and vision. Adding value to our coaching methods & client experience.
At the core of all this is the growing inclusive community, where we believe in supporting each other to be the best we can be!
•BSc Exercise & Sports Science
•PGCE Secondary Education
•Physical Education Teacher & HOD
•Performance Coach [BT Triathlon Coach]
•Personal Trainer 
•Sports and Exercise Nutritional Advisor
•TRX Suspension & RIP Trainer Instructor
•TRX Sports Medicine
•ZUU Bronze Trainer & Sports Program
•Wattbike Coach
•Spin/Circuit/Kettlebell Instructor
•Ex-Professional IRONMAN Athlete.
•Functional Body Weight Training
•Long-Term Athlete Development
•Youth Athlete Development
•Body Transformation
•Sports Injury Re-Habilitation
I am text block. Click edit button to change.
I started my training studying all types of dance specialising in Ballet where I trained at the Doreen Bird College of Performing Arts.  This gave me a passion for fitness.
After qualifying in RSA Exercise to music and completing my Fitness Instructor and Fitness Assessment courses, I became qualified to teach Aerobics, Step, Circuits, Body Conditioning alongside Personal Training.
Exercise has always played a major part in my life. I have a passion to keep fit and strong, and to inspire others to exercise. 
My goals and core values echo that of Bethan Fowler, owner and head coach for BFunctional.
I identify with the clear goals of BF vision. There are no egos, everyone is welcome, and everyone encourages each other. 
Having suffered a serious illness in 2015 and struggling to gain any serious recovery for 3 years, I found BFunctional.
He enjoys the friendly environment and dedicated personal coaching that has progressed his fitness. Enjoying TRX and ZUU classes in particular.
Constantly fighting middle age the discovery of BFunctional is my mid life crisis, and boy its a good one!
I receive 121 coaching from Bethan at BFunctional, creating a strength program to tailor my needs as a golfer. 
The results have made a huge difference to my golf game, improving my muscular strength, endurance and mind. If at 23 years old I can see the importance of this training to reduce injury and improve performance, could you imagine the impact this could have on the average aged club golfer who would be more likely prone to injuries?
Currently playing for Cardiff ADC (academy development squad) striving to play professionally.
The reason I chose BFunctional was due to the guidance and support I was given alongside the patience in order to make me the best I can possibly be. BFunctional instils values and morals to last a lifetime and offer you opportunities that when taken can really set you forward in life. Alongside this I picked up lots of knowledge and the training is exceptional.
Since engaging in Youth TRX classes, I have progressed to regularly captain my school hockey and netball teams.
Aged 13 I am conscious of the need to continually improve my fitness and in particular my core strength.
I am excited about being a BFunctional ambassador and being able to encourage and support others.  Particular my fellow girl students who feel pressure to diet and constantly look good!
The most important investment you can make is in yourself.